Last year our adoption profile was being considered by two different families during this week. One family said yes. Our lives were changed forever by our journey with them. David and the kids and I were so blessed by our time with them. We walked out the last week of their pregnancy, through labor and delivery….and then said goodbye.
and then we said hello to our son. The one God brought us to Reno for. Only we did not know it then.
How many times do we think we have a situation all under control….only to see it turn out differently than we expected?
How do we face this?
One of my friends posted this week that she "Thank(s) God for NOT giving me all the things I've thought I wanted ….because you knew better."
Isn't that like the BEST? and this year I am Thankful that David and I walked through last year trusting that God had a plan, and that we would be okay with whatever the outcome….and we are so beyond amazed at the way He works.
We have our son. We have new friends. We have a greater understanding of how much God loves us. And we have a real picture of NOT knowing all the answers…and trusting HIM anyway.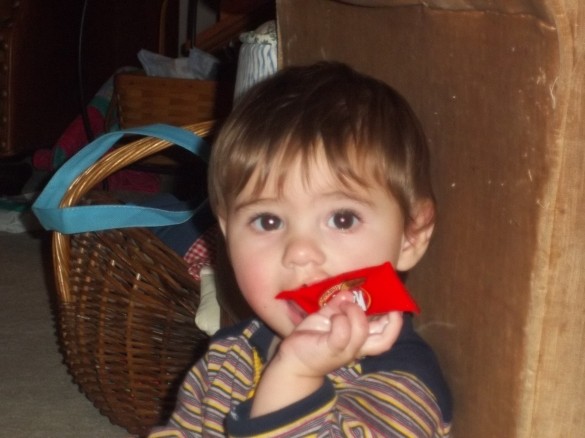 I must add a disclaimer….the baby in this picture did not actually eat this candy bar.