Water Rock Knob is one of our favorite places to hike and get away. Ron has been begging to go all week long. So, Friday evening we drove up. The sun was setting when we were leaving and I snapped a few pictures. On the way home, the moon (full) was rising….more pictures…(later) I just had to share this one this morning in its unretouched glory. This is exactly what came out of my camera.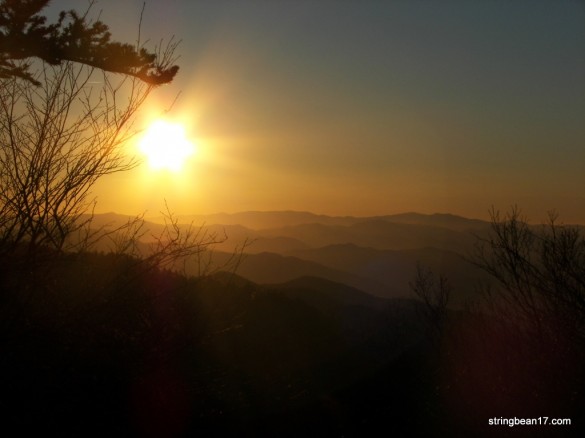 The heavens declare the glory of God;
the skies proclaim the work of his hands.
Psalm 19:1
Awesome.