One afternoon last week while I was getting the bathroom cleaned…or some equally yucky thing, Ron and Walker were hanging out with Tyler downstairs…the laughs I heard were adorable.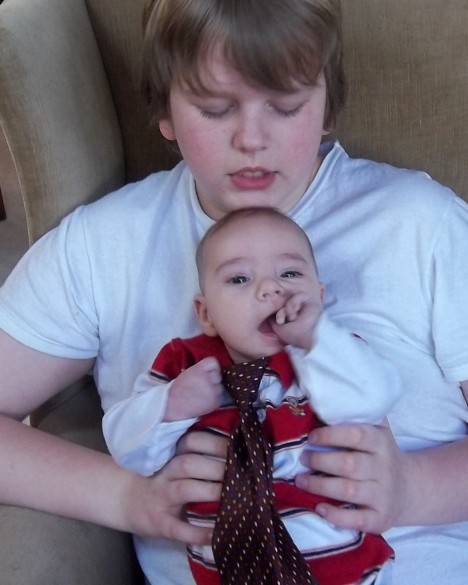 They love their little brother so much, just enough to introduce him to the horrors of clip-on ties!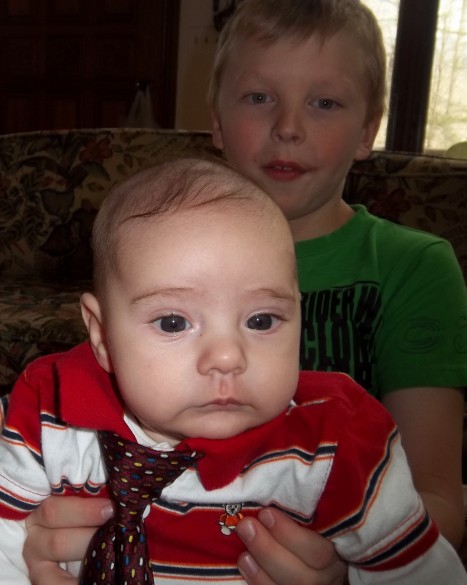 These are priceless memories.