I have been around the Halloween or not debate…so I am not even going to touch it. I will tell you that I believe God is the Creator…so I choose to give each day to Him.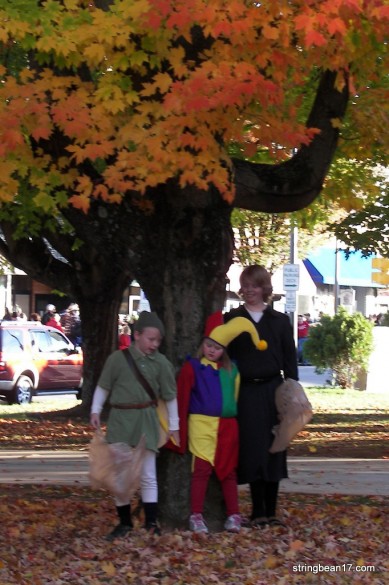 Today we went to a party with Kiley (and it was a blast!)….lots of little kids playing bean bag toss, bobbing for apples, and playing keep away from the jellyfish…(best costume on a grown-up-EVER!).
The day was one of those perfect, one of a kind fall days where the leaves crunch, the sky is blue, the wind is blowing, but not too much…it is cool, but not cold….you know, like one of those movie October days. Elusive. Fleeting. One that you know you should make the most of….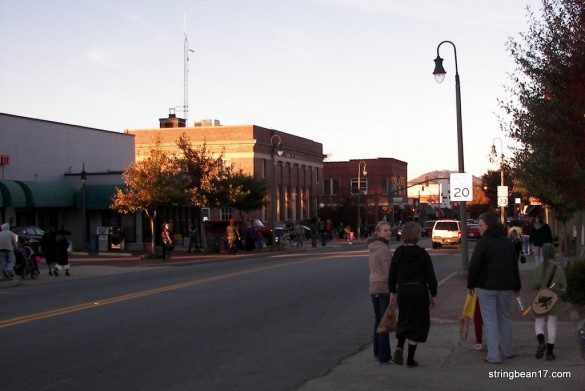 So, we gave the little (and not so little) kids the option of picking up their cousin and heading downtown to "trick or treat" on Main Street. It was fun. Not too many scary costumes…still light outside, BEAUTIFUL….and since this is a small town, we ran into about half of the people we know!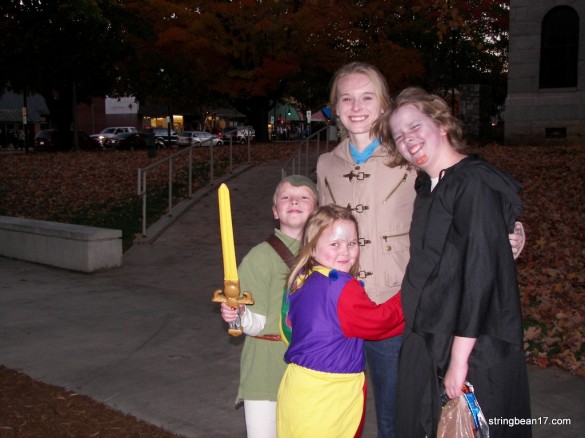 Ron dressed as Link and Walker is Ganandorf from the Legend of Zelda…very creative. Kiley is a jester. We were given a bucket of costumes and they found parts of the costumes…and Ron created his from stuff around the house. I love having creative kids!
Tomorrow we will have another day of celebration with a fall festival at church! I am hoping we have another Perfect Fall Day! How did you spend the weekend?