In the last two days I have been reading four blogs. The dialog in the comments on some has been interesting, the topics relevant to me and I have been blessed by a serendipitous meeting of another homeschool mom on top of Water Rock Knob.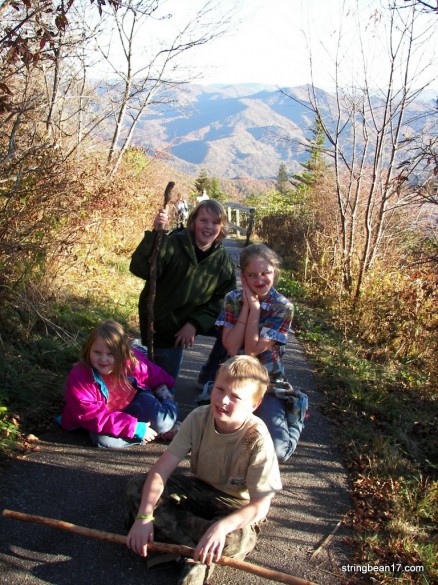 Isn't it neat how God puts people in our lives? Two of the blogs are from women I met at the Type-A-Mom conference. Monica blogs at Paper Bridges about books, her family and life in the Northeast. Dana blogs at Reading Rosie and interestingly enough, also blogs about books, and life… Monica, Dana and I walked together to get a pizza at Mellow Mushroom in Asheville and enjoyed a nice evening. Dana is delving deeply into what truly following Jesus means. It is a great conversation. Monica has been having that same conversation on a different subject and I don't even know that they knew that! Monica's blog also led me to Sparkling Aventures an Australian delight written by Lauren, a Christian Unschooler. For a most awesome description of what that is, more or less, check out her post describing Christian Unschooling or see my tab for my short version.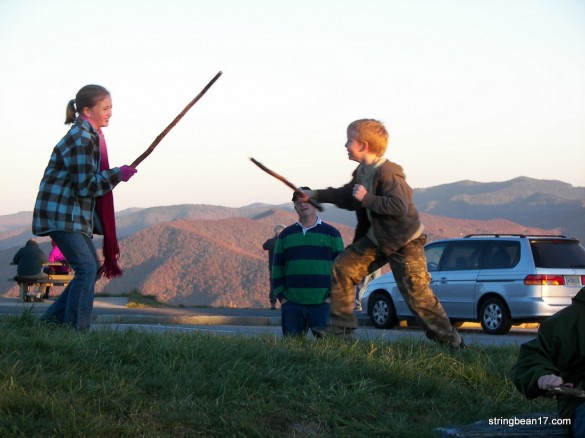 Last, but not least, is Joy. Joy was hiking with her family and family friends last Friday when we were also enjoying the fall afternoon. There were so many kids we were trying to see who belonged to who! We always love it when we are outnumbered! Since I had my blog business cards (thank you Katie) with me, I gave her one! I am so glad I did! Joy has a great blog, My Home in the Smokies and has some great homeschool information and her photography is excellent! I will say it again…I love how God connects people through the internet and blogs. Have a blessed day!