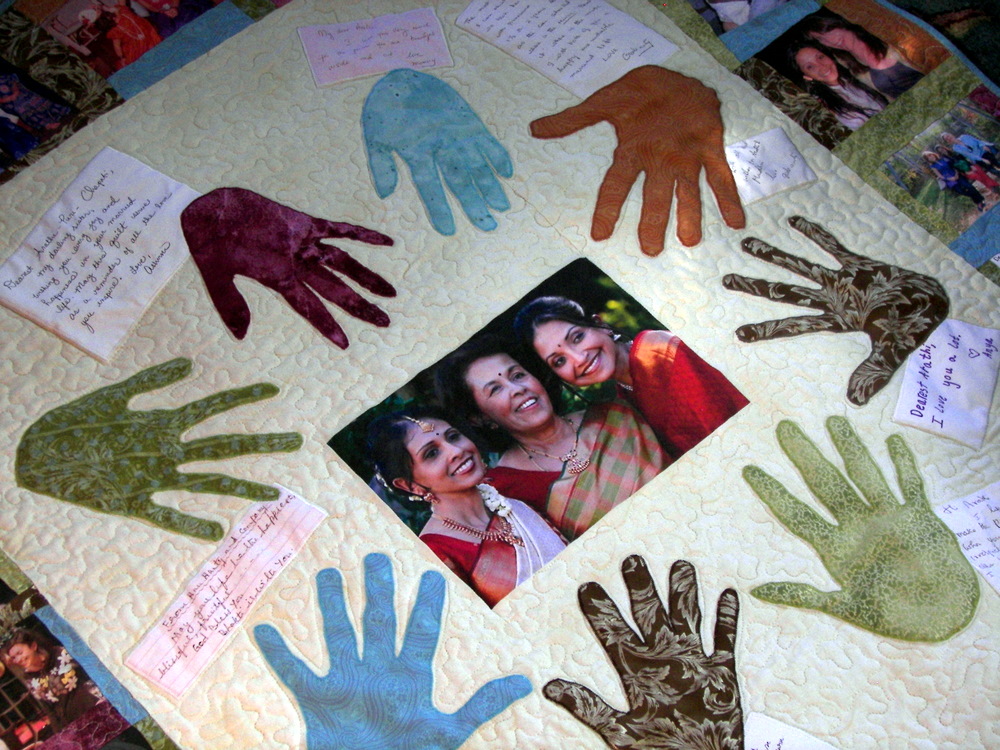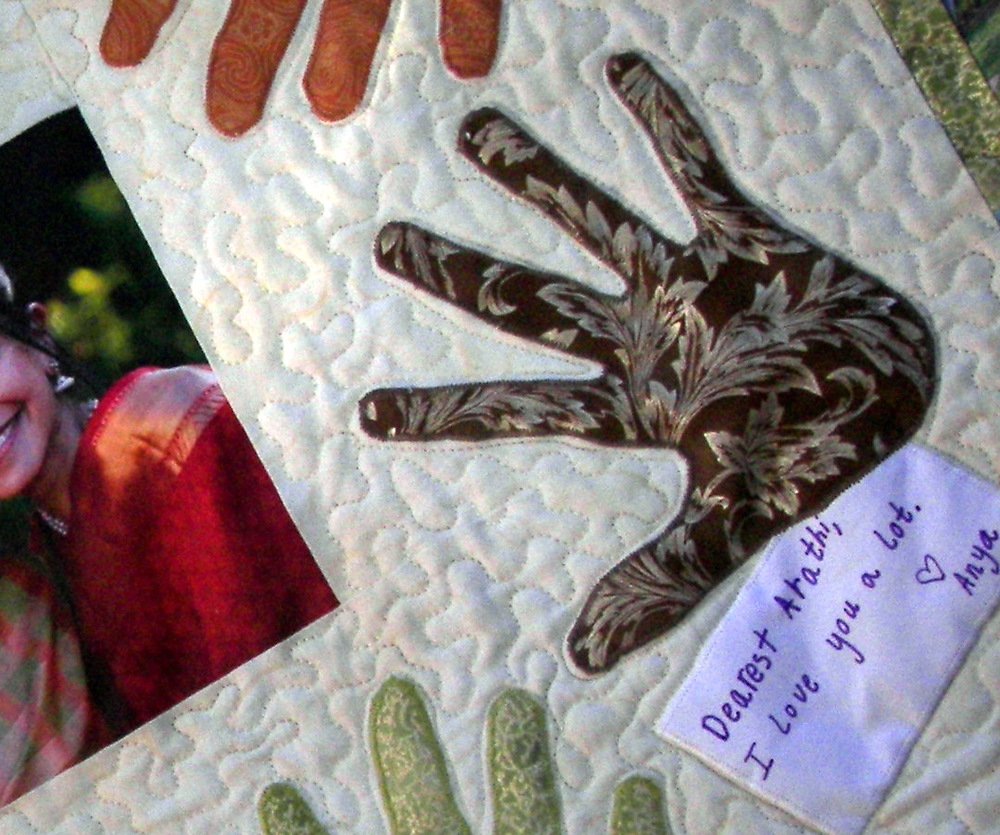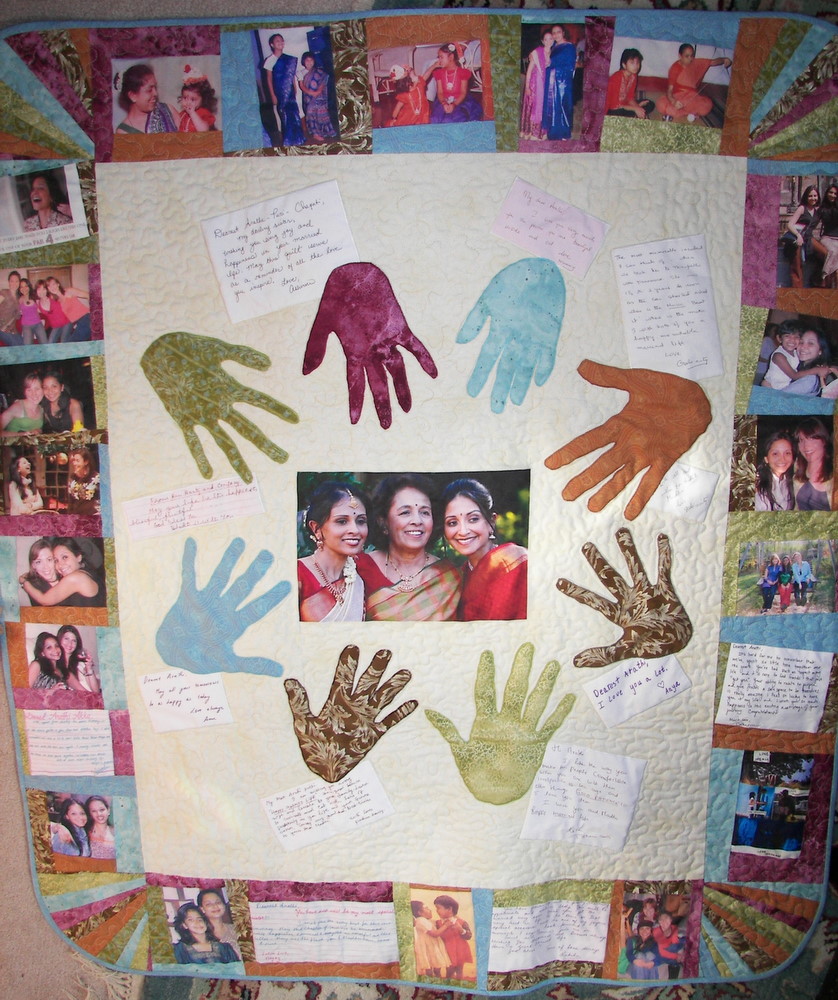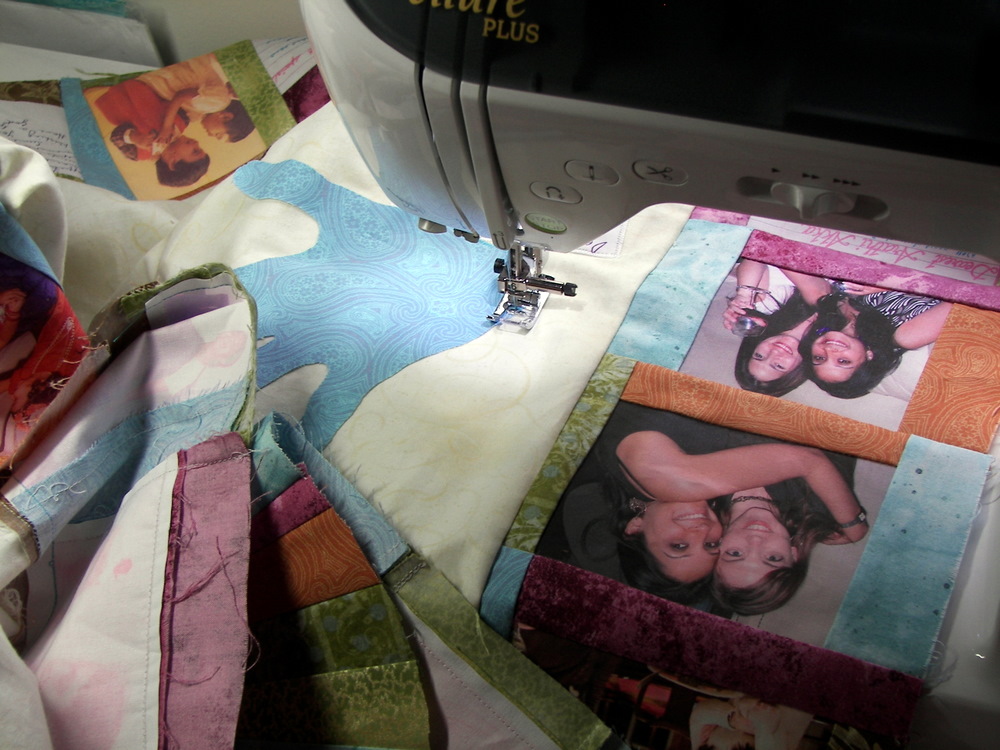 Life has its way of bringing people together. I have had the privilege recently of working with a delightful woman to create a quilt for her cousin. She found my custom quilt listing on Etsy and ordered one for a wedding gift. I started to post about it earlier, then decided to wait until after the wedding! Well, the wedding is over, the bride is now married! She LOVED her gift and now I can show you the quilt.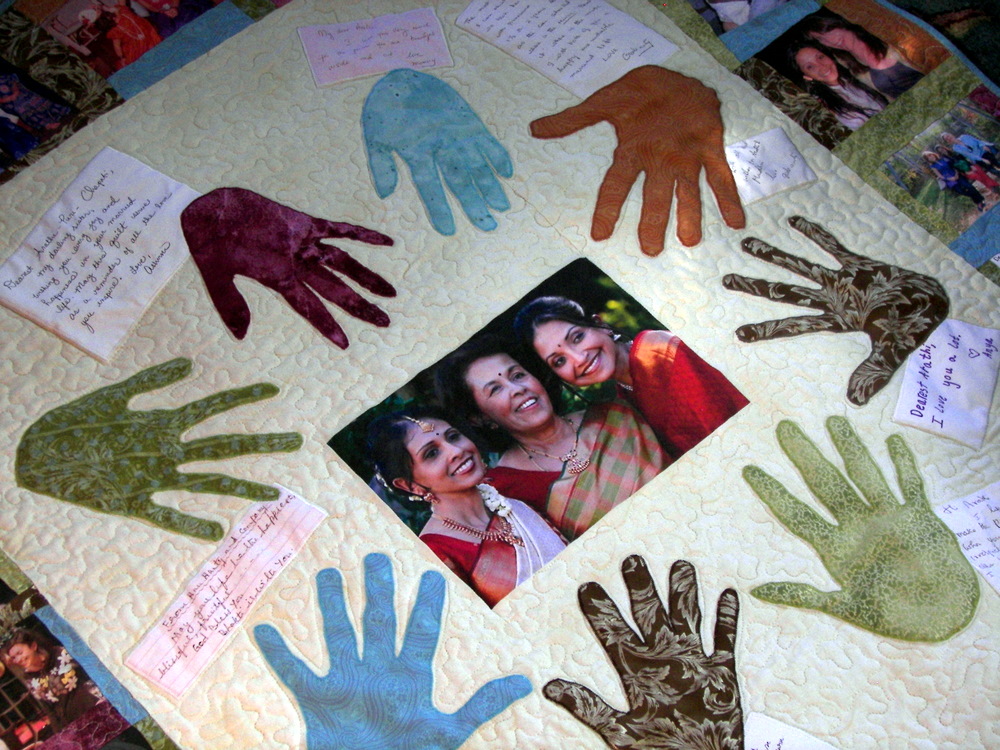 When you are ready for one for your family, drop me an email and lets get busy! We will work together to make a true treasure for your family!
Please see my sidebar at right for contact information, or visit my Etsy store and send me a convo to discuss your quilt. These would make great "Gotcha" presents for adoption day gifts, wedding presents, anniverary gifts, I love you presents….and I know it seems like Christmas is a long time away, but I need about 5 weeks to coordinate, scan, size and create each quilt, so this is a great time to be thinking of Christmas!
(Okay, I am done with my shameless plug!)