All about Me!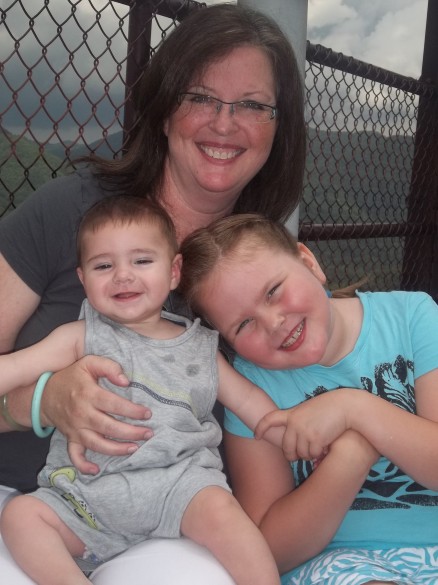 Hanging out in the mountains at the look out tower!
Mom, wife, artist, dreamer, lover of beautiful things…saved, redeemed…endless reader, and student of life for life! I love to write, read, share and read some more. David and I have been married for 28 years, lived in 3 countries, traveled and along the way have added 9 kids to our life.  We live a messy, loving, imperfect life and look for the Divine in the Ordinary.
I love life. I love kids. I love teenagers, kids and babies in equal amounts. My life is a study in balancing the needs of lots of ages in a fun creative way.
Humor is one of my favorite ways of dealing with life. Laughing together brings a family together. Praying together seals the deal. We pray together daily…about lots of things.
stringbean17 started out as an Ebay id. It has grown to be just one part of our family, a place to reflect, sell some of the things I create, a place to share my thoughts and feelings on life. Thanks for stopping by. Come often!